Dordogne Region Day 6
October 9, 2008
Nice Church, What's For Lunch?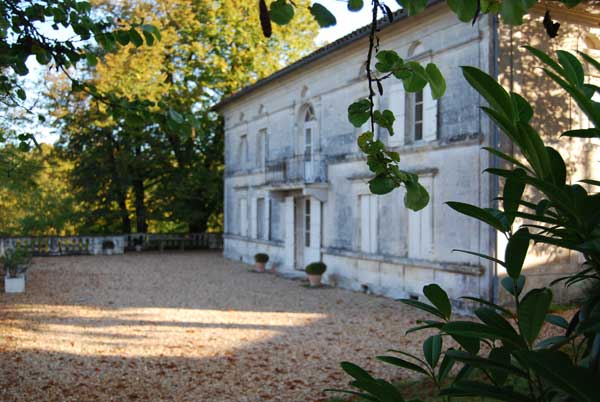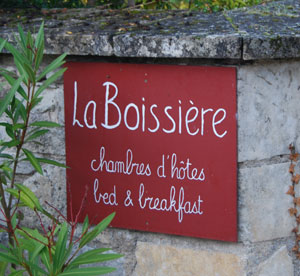 We have a relaxed morning and are able to enjoy the wonderful breakfast at La Boisserie. The plan for the day is equally relaxed; a short drive around the countryside to see some of the local towns and then the grand dinner tonight at the castle for the 20th anniversary celebration.
Brantome
The first stop is the town of Brantome. This is a picture-postcard French countryside town. It sits on a river, with houses built into caves along the road, cobblestone streets and a 400 year old Abbey. It doesn't get much prettier than this.
We walk around, check out the tourist office (inside the abby) and take lots of photos of the gardens, the river, and the streets. At one point, we run into Chris, Morton, Carl and Kathy who are in town to find the Poste, where they hope to cash traveler's checks to be able to pay the balance on Chateau rental.
At a grocery/ butcher which specializes in all things "Perigordine", I buy a 200 gram can (12 euro) of house-made Foie Gras for David as consolation for him missing the trip. We also walk down the roadway a bit and look at all the homes built into the side of the rockface along the river (below).
Perigueux
From Brantome, we drive to Perigueux. We don't have a map of the city, so we just follow the signs to "centre-ville" and look for the "i" tourist office signs as we get closer. The center seems to be far from the main highway but we finally get there and park in an underground lot across, across from the tourist office. There, we pick up a free map with a walking tour of the historical center.
While walking though the medieval streets headed for the Cathedral, who do we run into? Our four friends who were just in Brantome. We walk with them for a moment but then head our separate ways as they have reservations for lunch at a special restaurant. Mom and I wander the streets and squares, perusing the menus of various restaurants, looking for a suitable place for lunch.
We settle on Cafe de la Place at 7 Place du Marche a Bois. It's too chilly to eat outside, so we sit inside where the cafe looks as if it's changed little from the 1930's. The menu is only in French and no one seems to speak English. No matter, I have my Patricia Wells menu translation guide and we muddle through.
I decide I want something "light" for lunch and order the Salad la Perigourdine for 12.50 euros. Mom goes for the "Menu La Vigneronue" which includes the appetizer, main, and dessert of the day and a 1/2 carafe of red wine for 15.80 euro.
My "light" choice turns out to be the Heaviest Salad Ever Created. It includes gesiers (gizzards), lardons (thick chunks of bacon), copeaux de foie gras (a large slab of pate), magret (duck breast, rare), and pine nuts. Oh yeah, and there are some vegetables under that mountain of meat too. I can only finish about half of it, but I remember it fondly. Besides the pate, I think the gizzards had to be the best part; they had been just sauteed and were still warm when they were put on top of the salad.
Mom's first course is a simple lentil salad with sausage and a vinaigrette. It's fantastic; great flavor and the lentils are cooked to perfection; not too hard, not too soft. Her main course is beef with a potato gratin. It's decent. Dessert is an unmemorable pastry. Not bad, just not memorable.
After lunch, we check out the cathedral and then head back to the B&B for a rest before dinner
.

Cathedral St-Front, Perigueux
Anniversary Dinner at the Chateau Marouatte
The evening is spent with friends at the Chateau where they have arranged for a catered meal to be held in the castle's "banqueting suite". We start the evening in one of the chateau's salons where we have canapes and a champagne toast to the happy couple. Everyone takes photos sitting on the big throne chair, including the cat, Lily. At one point as the sun is setting, a bat flies in one of the large open windows. It circles the room for about 5 minutes before finding its way back outside.

All in the family
We head out across the lawn to the banqueting suite for dinner. This room, inside the former stables, is decorated in medieval antiques including a couple of suits of armor and has a roaring fireplace almost big enough to walk inside. There is a wonderful, huge, kitchen decorated in Provencal tiles connected to the room where a private chef is there to prepare our meal. Morton has bought flowers in town for the centerpieces and Chris selected the local wines with his usual knowledge and care. Everything is perfectly planned.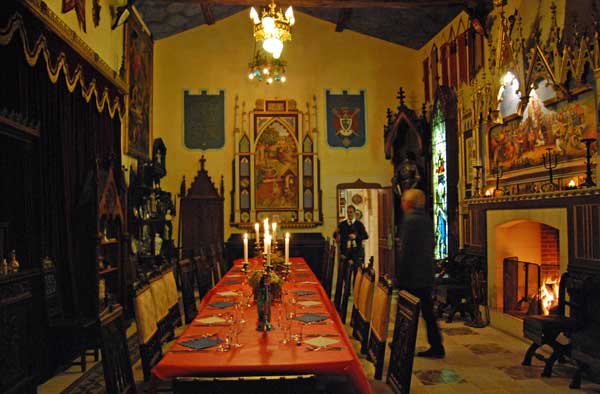 Dinner starts with a pasta with leeks and langoustines which is followed by a course with scallops in a pastry with a saffron sauce. Wine flows and many toasts are made. Next comes a shot glass of gazpacho as a palate cleanser and then a plate of deliciously rich, pan seared foie gras. Lily the cat joins us for a while and jumps to the top of the 15 foot mantle to survey the room. Dessert is a fantastic cheese board and petit fours.
When we leave, we have to say goodbye to everyone because we are leaving extremely early the next morning to catch our train. While we're sad to be leaving, we're excited to get back to Paris.
At the car, I realize I have left Morton's huge Michelin map book at the B&B and now I will have to carry it all the way home. I am furious with myself because this book weighs at least 3 lbs and my carry on bags are already very heavy. Note: Chris thinks this is hilarious and makes fun of me even after we get home and I return the book. That's what friends are for!