WIRED2THEWORLD.COM
---
HONDURAS PHOTOS 1
David and Kristina on top of a hill overlooking the Ruins of Copan.

The "ball court" where the winner had the honor of being sacrificed to the Gods at the end of the game.

The step pyramid. This is what you see upon first entering the park.

Faces of Copan
The "jaguar court". This is where some of the sacrifices were held. This is also the entrance to the two archaeological tunnels. Beneath ground level are four more levels of civilization including entire temple complexes.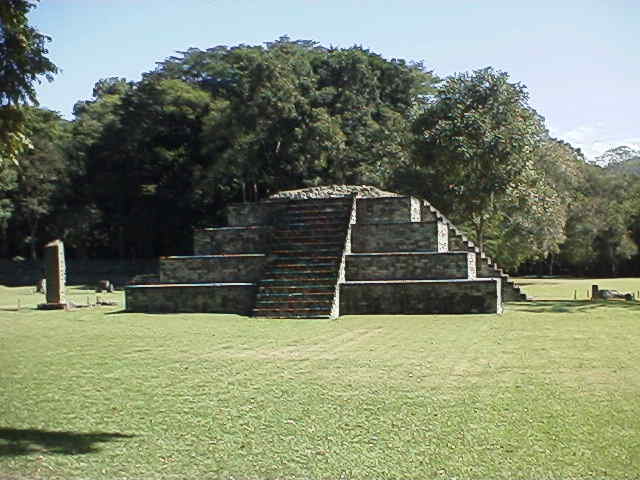 The photo on the left shows the sacrificial alter. In the middle, a step pyramid, and on the right, a sacred Toucan.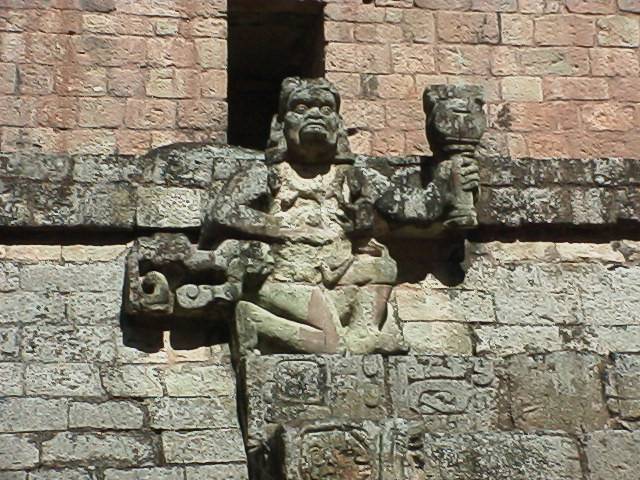 On the left, one of the large stele for which Copan is known, and on the right, a statue of a dancing figure.

On the left, the steps of the of the Acropolis. Each stone contains a hieroglyph and the staircase is about 5 stories tall. On the right, the ruins of ancient housing.
If you have comments or suggestions,
email us at krisdave@dnai.com
home page/table of contents/technical stuff/packlists/recipes
Last updated on February 2, 2001