WIRED2THEWORLD.COM
---
COSTA RICA 2003
David at El Novillo
View of the volcano from our room at the Observatory Lodge.
Below: Guided walk through the rainforest to the old lava flow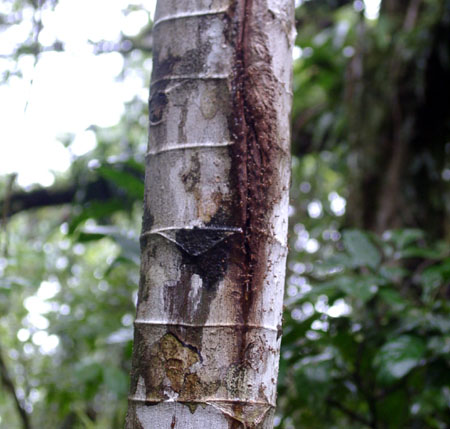 Edible ants, "tastes like lemon!"
Big Bug.
Above, fabulous fauna.

Our wonderful guide through the rainforest.
See David, in the black jacket above, right before he falls in!
Termite mound.

Above, view of the old lava flow and Lake Arenal.

Suspension bridge across the ravine to the Smithsonian block.
At center, it's about 75 ft off the ground.

Above, the Smothsonian Block across the ravine.

The Observatory Lodge has planted hedges which attract
humming birds and butterflies (above center).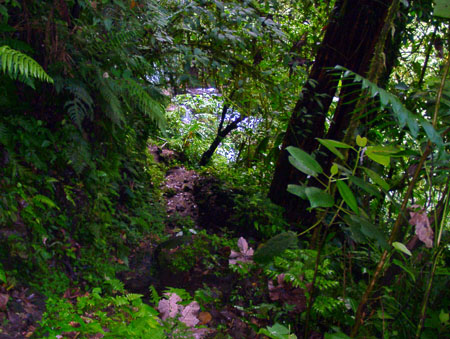 The walk to the waterfall.
Us, at the waterfall at the Observatory Lodge.