Monks visit the temples.


Photo taken during a rare sunny opportunity inside the temple complex.


The apsara is a female goddess and "heavenly dancer"
This one is particularly beautiful; she sports a rare smile.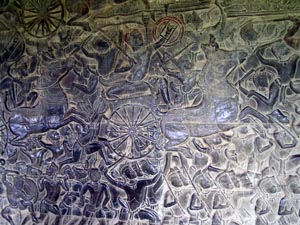 Along the colonnade and carving detail.

Inside the temple walls...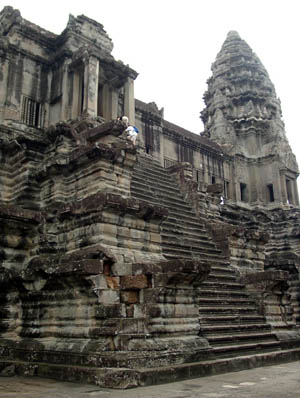 A steep climb up...

View from the top....



Kristina in the temple interior courtyard.